About Us
Nationwide Housing Corporation is a full-service property management company. We have over 45 years of experience in developing, owning and managing residential and commercial properties. We know that choosing a place to live or work is an important decision – and we don't take our responsibility to our residents and other tenants lightly. That's why we focus on providing exceptional service and comfortable, convenient, safe and well-maintained housing options.
People-Oriented Values
Our mission is to deliver the highest standards of service, based on our core values of integrity and quality. We will provide you a great place to live. We pride ourselves on our responsiveness and professionalism in all areas of property management. When living at a Nationwide Housing Corporation property, you can expect a comfortable home in a friendly community with a management team dedicated to customer service.
Careers with a Focus
We are always searching for service-focused individuals who know how to put people first. Our residents trust us to provide a home for them. We look to our team members for the care-and-concern approach needed to do just that. Our people care about the company they represent (professionalism), the property they work at (pride), and the people they serve. If you meet those requirements, we want to talk to you. Leasing and maintenance team positions become available often as our business continues to grow. Reach out to us at careers@nationwidehsg.com to inquire.
A Passion for Real Estate
I Want To Know More About Living At Your Properties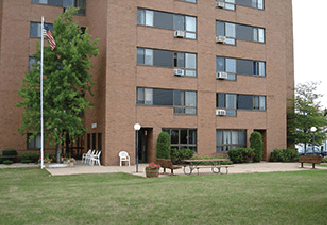 Learn More
Managing over 1,550 residential units, we are not only proficient in efficiently managing our properties and satisfying our tenants, but we are passionate about it. Our passion is grounded in providing comfortable and well-maintained living spaces, including both market-rate and income-based properties, that our residents are proud to call home. We are continuously seeking out new properties to acquire and update so that we can continue to provide an even broader range of housing options.
We Have a Home for You
We have a wide variety of housing accommodations to meet your needs in the Twin Cities, southern Minnesota and other out-state areas. Our useful apartment finder tool can help narrow down your search for a new home to fit your monthly budget, neighborhood and amenity preferences, and square footage needs.